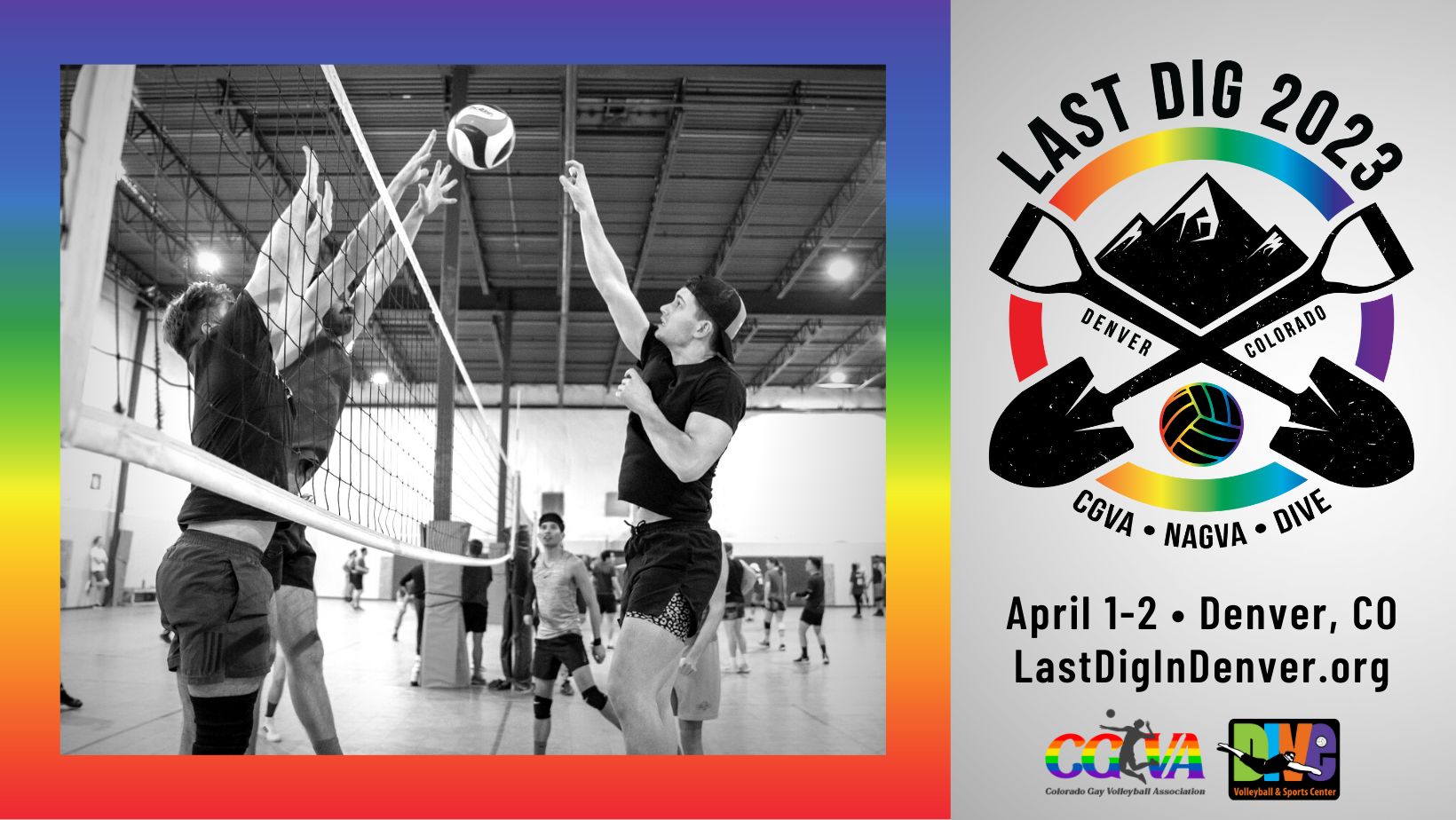 Welcome to 2023 Last Dig XXV!
As one of the longest running NAGVA tournaments, LAST DIG is back! Denver will be our home for a fun filled, action packed weekend of both parties and play.
Games will be played at Dive Volleyball with 7 courts.

Sign up early for the best pricing. (See below for pricing schedule.)
Never signed up for a NAGVA tournament? Don't fret.
We have detailed STEP-BY-STEP instructions for you below.


PRICING:
EARLY: $500 - Deadline: Friday, March 10th
REGULAR

: $550 - March 11-24th
LAST DAY TO REGISTER: Friday, March 24th
DATES:
Click here for the schedule.
VENUE:
Dive Volleyball
3899 Jackson St, Building 4, Denver, CO 80205
Get directions here.



REGISTRATION:

There are 4 steps to register:


STEP 1: Become an NAGVA member (if not already) by clicking
here.


STEP 2: Team Captains activate your 2023 NAGVA Team Membership here.
STEP 3: Team Captains enter your team on the NAGVA site for the tournament
here.



STEP 4: Team Captains register and pay for the 2023 LAST DIG Tournament
here.