EVERYTHING TO KNOW ABOUT INDIVIDUAL RATINGS
All players will be required to attain an official or provisional CGVA rating to play in any league.
Ratings for individuals will range from 1-7, 1 being the most advanced.
RATING PROCESS:

The CGVA Rating Committee will assemble and oversee seasoned volunteers, trained to the standards set by the CGVA Board, to accurately complete all ratings for the league.
If there are any disputes or issues that arise, final rating approval will fall to the CGVA Rating Committee Chair.
HOW TO GET RATED:
At the time of registration, unrated players will be able to register separately under an "UNRATED" League. You will be given a Provisional Rating based on your registration answers and the CGVA Rating Committee's research.

With a PROVISION RATING, players can obtain an official CGVA Rating when Rating Clinics are offered or will be rated during the season's regular game play.
SPECIAL NOTE: If after observation that there is a level discrepancy with the division you play, we will work with you to adjust you to a more appropriate division where possible.
WHERE TO FIND MY RATING:
Ratings will be added to your CGVA.org login and presented on your DASHBOARD. You can view it on any device (phone or computer) using a browser. Currently it is not viewable on the app, League Apps.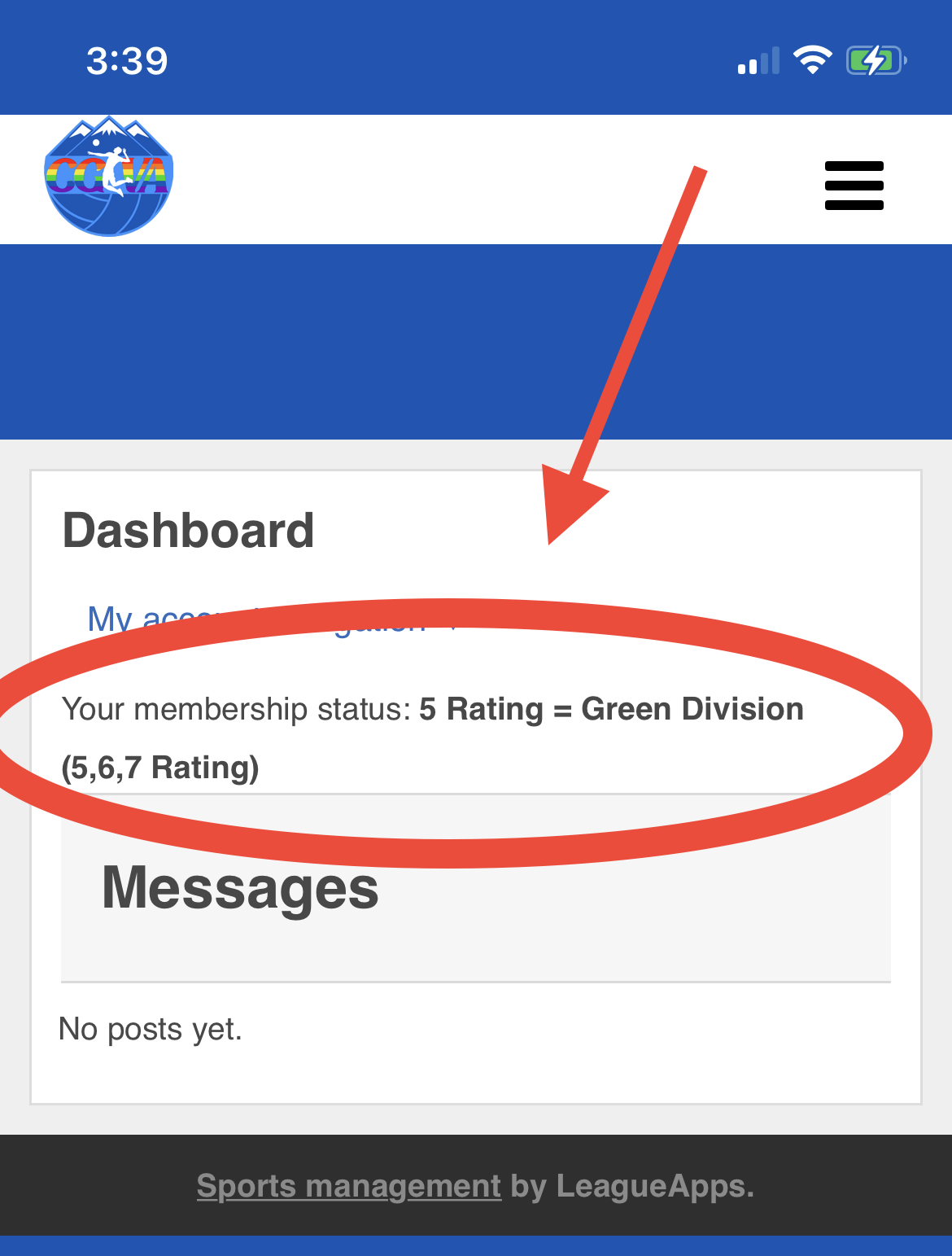 HOW TO DISPUTE OR REQUEST FOR A RE-RATING:
Click HERE for a dispute, re-rating, or to request a rating review for a fellow player.
NOTE: A player may request a re-rate only twice per year and no more than once per season.
**Requests about a fellow player will be confidential.**
Your submission may not automatically trigger a re-rate, but will be taken into consideration by the CGVA Ratings Committee.


LEARN ABOUT DIVISIONS HERE
Say goodbye to the old division system!